Hitman 4 Blood Money
(Highly Compressed)

Try and Tested by me

BASAHIN KC NA MAG LOG IN SA MEDIAFIRE
(sa mga nag tatanong kung asan yung links
)




Agent 47 is back, and this time he's paid in cold, hard
cash. How the money is spent will affect his passage through the game
and the weapons at his disposal, resulting in a unique gameplay
experience for each player. It's business as usual until he loses
contact with the CIA. When fellow assassins are systematically
eliminated in a series of hits, it seems a larger, more powerful agency
has entered the fray. Sensing he may be the next target, he travels to
America to make a killing.
| | |
| --- | --- |
| | This image has been resized. Click this bar to view the full image. The original image is sized 1024x576. |
| | |
| --- | --- |
| | This image has been resized. Click this bar to view the full image. The original image is sized 1024x768. |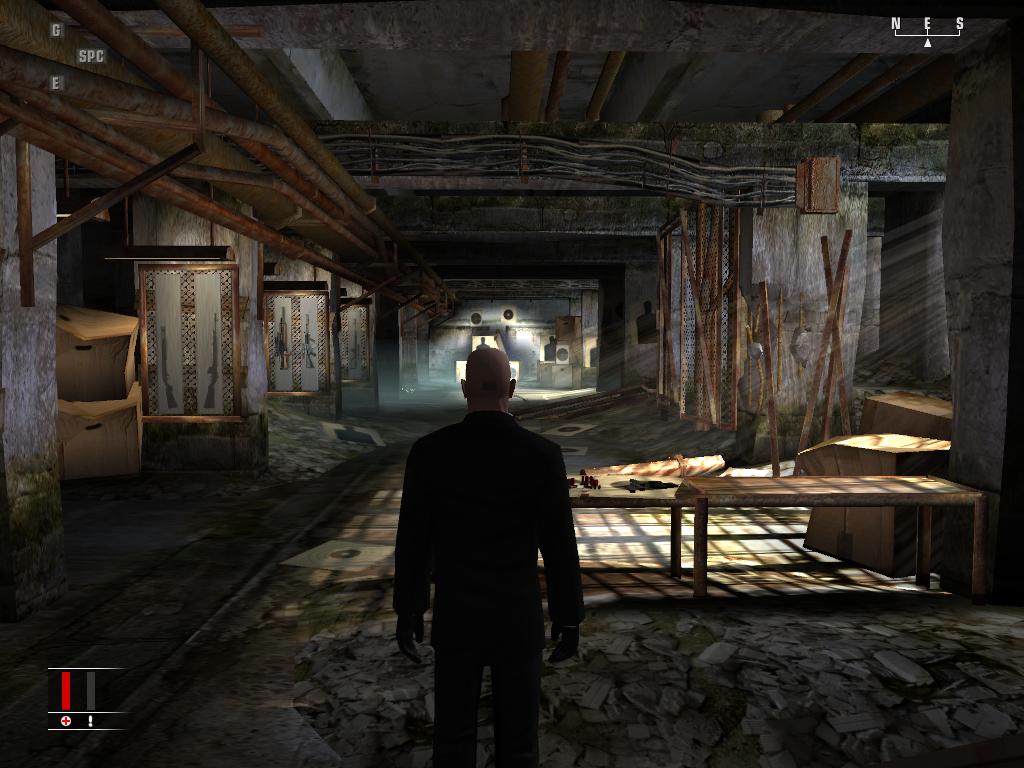 System Requirements:

Minimum System Requirements
System: Pentium 4 1.5GHz or Athlon XP or equivalent
RAM: 512 MB
Hard Drive Space: 5gb or 6gb
Other: GeForce FX or ATI Radeon 9500

Recommended System Requirements

System: Pentium 4 2.4GHz or Athlon XP or equivalent
RAM: 1024 MB
Hard Drive Space: 5gb or 6gb
Other: ATI X800 series, Nvidia GeForce 6800

donwload here

mediafire.com
login na lang mga dre

emailadd: rameztentechie@gmail.com
password: 7296269

paki download eun 2 files

then optional lang yung 3rd file kung ndi nu pa na uupdate eun DXDIAG nu
then install it para walang problems pag dating sa sounds (mostly on
windows7 users)



xori tlga sa abala mga sir busy kc talaga ako




note: please wait untill decompressing process finish, or the game won't work.
decompressing time : depends on computer performance malas mo kung p4 pc mo





tricks para mabilis ma install


note: not working on Windows 7



siguraduhin nu lang ng walang ibang working apps
then off nu muna antiviral nu para mas lalong bumilis yung operation

execute task manager (alt+ctr+del)
then punta kau sa process
then type ( t ) or hanapin nu yung process na techua.exe

| | |
| --- | --- |
| | This image has been resized. Click this bar to view the full image. The original image is sized 1280x960. |

right click then set priority to
above normal , high or realtime

(common sense: yung ganitong pong procedure ay gumagana sa kahit na
anung apps so do it means na pwede mo din itong gawin sa iba like kung
nag iinstall ka or some apps na gusto mo madaliin basta alam moo yung
process or click mo na lang yung memory usage or cpu
)

reason for edit: uploading dead links
Looters Just Say Thanks or Feedback Would be Enough